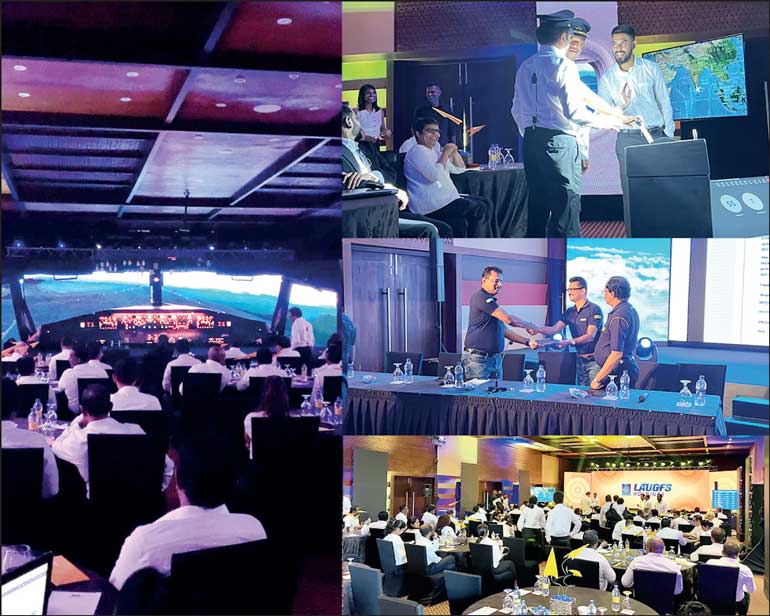 ---
LAUGFS Holdings Ltd., one of the largest diversified conglomerates in Sri Lanka with a portfolio of over 20 businesses spanning multiple industries, recently held its annual Strategic Business Planning event.
The event brought together the Group's senior management and heads of subsidiaries at the Anantaya Resort Chilaw to review progress, discuss challenges faced over the past year, and set out plans for growth in the coming year.
Each business unit's head presented its plans and strategies, while the management team provided guidance and support to ensure a comprehensive and insightful discussion. The event marked the launch of the Strategic Business Plans for all subsidiaries and cross functions, aligning the company's goals towards a new destination.
LAUGFS Holdings Chairman of WKH Wegapitiya said: "I am truly inspired and grateful to see the unwavering commitment and enthusiasm from our staff across all teams in formulating our Strategic Business Plan for 2023/24. Their hard work and dedication over the past three months have been instrumental in shaping our vision for the future and positioning us for success. Despite the challenges we faced, our team's passion and resilience is what has driven us forward, and made us one of the largest conglomerates in the country. I am confident that with this level of determination and focus, we will achieve our goals and emerge stronger than ever before."
The strategic business planning event served as a key platform for LAUGFS Holdings Ltd. to evaluate its performance, identify growth opportunities, and set targets for the future. Through this event, the company celebrates its achievements in 2022 and how all 25 businesses and cross-functions embody LAUGFS values ​​and culture.
LAUGFS Holdings Deputy Chairman Thilak De Silva stated: "On behalf of our company, I want to express my heartfelt gratitude to all of our staff for their invaluable contributions to this effort. Your commitment to excellence and drive to succeed are truly inspiring, and I look forward to working with every one of you to bring our vision to life."
Overall, LAUGFS Holdings' Strategic Business Planning event was a successful initiative that aims to drive growth and prosperity for the company and its stakeholders amidst the continuously evolving economic landscape.