MOUNT PLEASANT, Wis. – Foxconn's property in Mount Pleasant, Wisconsin hasn't been creating advanced LCD screens. In 2018, then-President Donald Trump called their new Wisconsin site the "eighth wonder of the world."
Since then, the company floated several projects that fizzled, including making coffee kiosks, ventilators and electric cars.
Now, FOX6 News is learning what could be next at their Mount Pleasant plant.
SIGN UP TODAY: Get daily headlines, breaking news emails from FOX6 News
Foxconn makes iPhones and is one of the world's largest tech companies. The company's chairman talked about new plans in Wisconsin on March 15.
"Develop new energy industry in Wisconsin, including battery cell, battery pack. Because Ohio is an assembly plant, there will be battery pack, as well. Ohio will mainly be EV battery pack, while Wisconsin will mainly have new energy, ESS (energy storage systems) and battery cell," said Young Liu, Foxconn chairman.
He mentioned those items as part of their plan to grow their electric vehicle business to 1 trillion Taiwanese dollars by 2025. That's the equivalent of about 32 billion American dollars.
The Foxconn chairman said they want to work with traditional and start-up carmakers as they grow their electric vehicle business in North America. He also said the US Inflation Reduction Act would be "very beneficial" to Foxconn.
"The other benefit that manufacturers have is that the Inflation Reduction Act, they're able to get tax credits for facilities that already exist, so they can retool those buildings to be able to create batteries, components for electric vehicles and to be able to continue with that production," said Itziar Lazkano, University of Wisconsin-Milwaukee economics professor.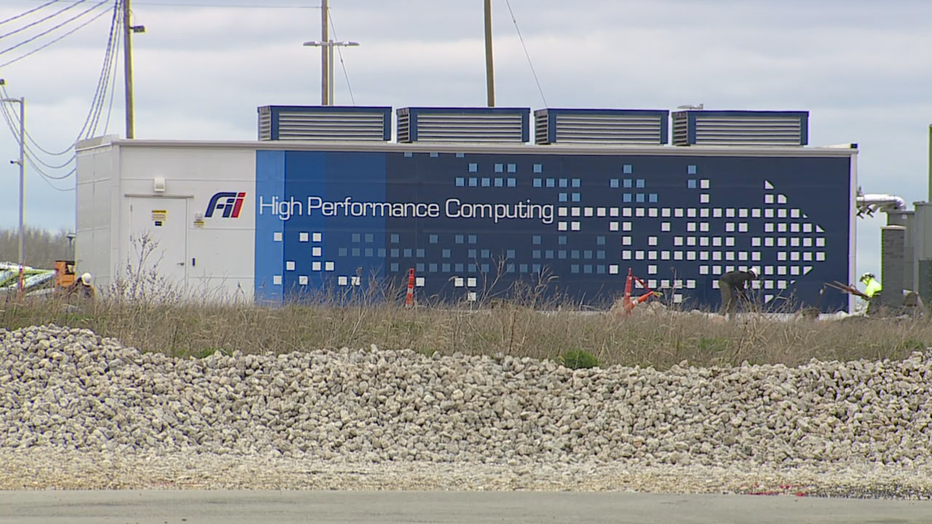 Lazkano said there are several ways the American government is trying to boost the electric car business.
"The Bipartisan Infrastructure Law creates incentives to secure, there's funding to secure critical minerals, and what this does is make the production of batteries and electric vehicles here in the US a lot more accessible, easier and cheaper," said Lazkano.
At the same time, Lazkano said the American government is trying to attract more electric car drivers by offering buyers $7,500 in tax credits and boosting the number of charging stations by offering gas stations up to $100,000 in tax credits.
Foxconn's chairman said this year, he's looking to do more than double their car parts business, but there's one big question. Will the new Wisconsin plans to detour and stall like other projects before them?
In a statement, Foxconn said right now in Wisconsin, they're manufacturing data servers. They added they've invested more than $1 billion into Wisconsin and employed more than 1,000 people. That's smaller than what was originally supposed to be a $10 billion dollar project, creating 13,000 jobs.