Legendary food storage brand Tupperware has hired advisers to help turn around the company after notifying securities regulators it may have to close up shops.
In a release dated April 7, the Orlando, Florida-based company announced it was seeking to improve its capital structure in order to "remediate its doubts regarding its ability to continue as a going concern."
That same day, Tupperware issued a going-concern notice after warning it could be heading for a default if its lenders demand payment to maintain access to the company's main line of credit.
"If such demand for repayment was to occur, the Company does not have the financial resources to repay such obligations," the document reads. "The Company is also dependent upon its [line of credit] to fund its operations and satisfy obligations."
Created in the 1940s by American entrepreneur Earl Tupper, Tupperware enjoyed a brief resurgence in popularity during the pandemic amid worldwide lockdowns.
But on Monday, the company's share price fell to less than $2 following the going-concern announcement; a decade ago, its shares were worth about $100.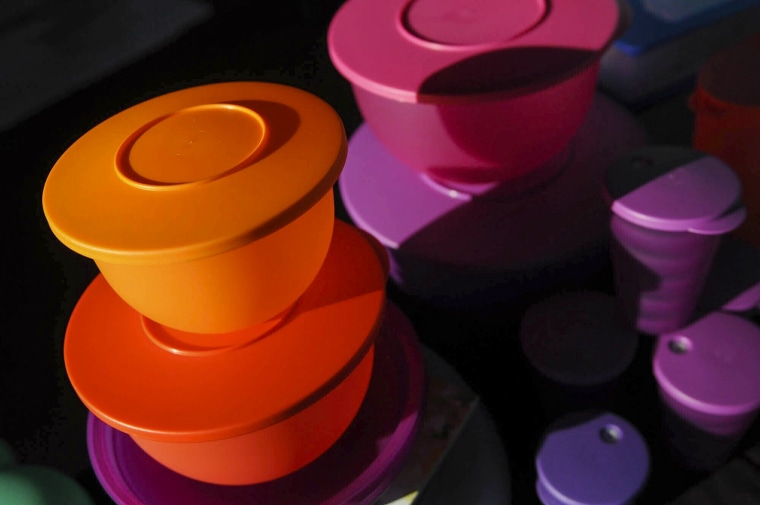 While Tupperware still sees more than $1 billion in quarterly global sales, it lost $28.4 million in its most recent quarter amid higher costs, inflationary pressures and lower sales.
Now, the company says it is exploring all options to regain its financial footing, including accessing new lines of credit, tapping new investors, selling some of its real estate and further cost-cutting.
"Tupperware has embarked on a journey to turn around our operations and today marks a critical step in addressing our capital and liquidity position," Miguel Fernandez, president and chief executive officer of Tupperware Brands, said in the April 7 statement. "The Company is doing everything in its power to mitigate the impacts of recent events, and we are taking immediate action to seek additional financing and address our financial position."